We recognize that all of our patients are unique and deserve to receive dental care that reflects their individual needs. Our experienced and talented dental team is committed to working with you and your family to create a comfortable, stress-free, and rewarding dental experience every time you visit our practice.
We are pleased to welcome you and your family, and we look forward to working with you.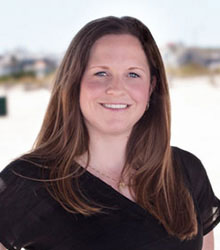 Dana
Dental Assistant
I graduated from Camden County College and started working for Berlin Dental in 2005. As a dental assistant, I work hand in hand with Dr. Kang with many aspects of our patients' care. I enjoy developing relationships with our patients and being a part of helping to improve their dental health. It's nice to see them smiling as they walk out the door knowing we took them out of pain or were able to make them feel better about themselves. It is important to me to have a trustworthy relationship with our patients and provide them with the best possible care.
My husband Phil and I live in Gloucester Township with our son and daughter. We enjoy spending time out on the water and hanging out with our family.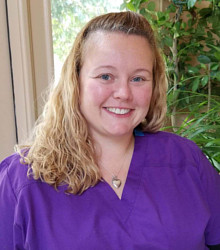 Danielle
Front Desk
I am a graduate of Rider University and Rutgers University. I have been working in the dental field since 2015 where was lucky enough to learn on the job this wonderful field. My favorite part of my job is making our patients comfortable in our office. From the time they walk in to the time they leave, I make it my goal that all patients feel like they are a part of our dental family. I love working With Dr. Kang and the rest of our team because they are amazing, caring, and fun individuals who make it a pleasure to come to work every day.
I recently moved to Magnolia from North Jersey with the love of my life Eddie. As he is a chef and I am an amateur baker, we enjoy spending time in the kitchen together, making meals for our family and friends.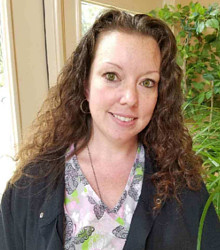 Kristina
Front Desk
I have worked in the dental field as a dental assistant for 15 years and recently made the transition to the front desk. Here at Dr. Kang's office, I greet patients when they come in, schedule their appointments, and answer any questions they have. Meeting new people, building relationships, and making sure each person who comes to us has a great experience, are all part of my day.
When I'm not in the office, I keep very busy with my three children. I love cooking, baking, and attending sporting events and concerts in my free time.
Jackson
Emotional Support Therapy Dog
Meet Jackson "Jax" Kang! Jackson is certified as an emotional support therapy dog to help with patients who may have anxiety when visiting the dentist. He has been a very welcomed addition to our office by staff and patients alike. Be sure to say hello to Jax when you arrive and if you would like him to sit with you during your procedure, please don't hesitate to ask!