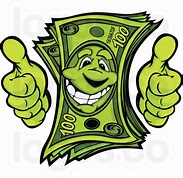 Yes. According to the American Dental Association, cost of dental treatments and lack of dental insurance are the main reasons adults aged 18 to 64 don't seek needed dental care. It's not surprising. The average out-of-pocket cost for a preventive dental visit (exam, cleaning, x-rays and fluoride) for an uninsured adult in New Jersey is $250-$300.
That's where dental benefits coverage comes in.
Dental "insurance" doesn't work the same way as your auto or home owner's insurance. A dental benefits plan is actually a prepaid service that promotes healthy habits while creating cost savings opportunities.
Here's how:
Dental plans make it easy to get preventive care. Many employer-sponsored and all of our individual dental plans cover Class I benefits at 100%. Class I benefits include routine exams, cleanings and x-rays. Coverage at 100% means there's no out-of-pocket costs to you when you see a network dentist.
Dental plans offer savings opportunities for other dental treatments. For example, let's say you need a crown which is a Class III benefit. Your plan covers them at 50% and you don't have a deductible. Your dentist is in-network and their negotiated fee for a crown is $1,000. In this case, your dental plan pays your dentist $500 and you pay your dentist $500.
Most major dental plans and support services are designed to make it as easy and affordable as possible for our members to get the dental care they need.
1Wall, T. et al. "Most Important Barriers to Dental Care are Financial, not Supply Related." American Dental Association Health Policy Institute. Oct 2014.